At the Coalition for Better Ads, we measure the improvement in consumer experience with digital advertising by examining the rates at which consumers download and use ad blockers. We also scan the industry for ad blocking trends and stories of stronger consumer engagement with exceptional digital advertising user experiences.
As more ads comply with the Better Ads Standards, fewer people use ad blockers
A rapid decrease in the install rate of ad blockers
"Neal Thurman, director of the Coalition for Better Ads, said the ad blocker install rate on desktop Chrome in North America and Europe has dropped 60% since discussions about forming the group began in late 2016 and the first quarter of 2020."

- Digiday, August 2020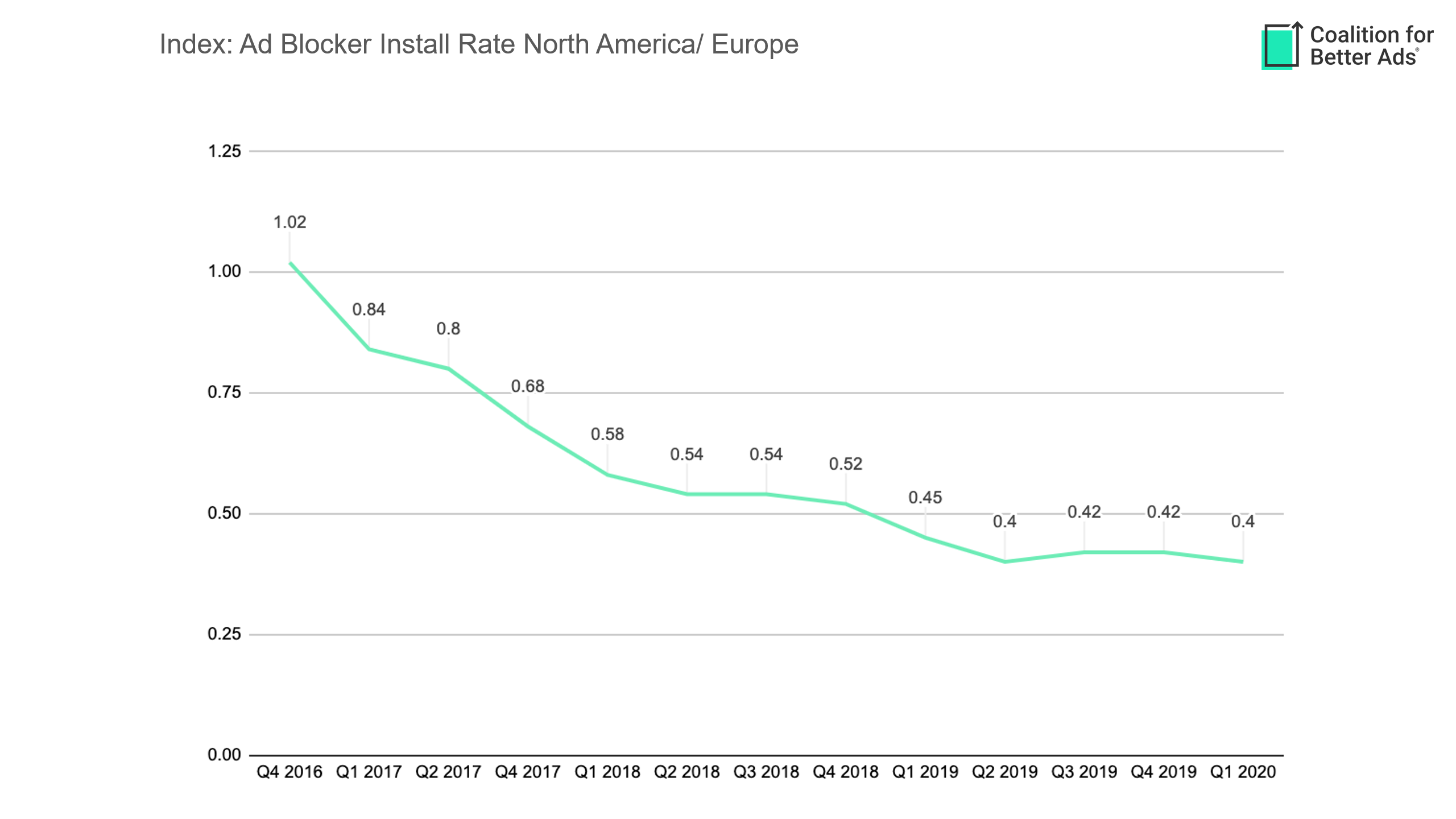 Over time, ad blocker usage has declined
As users refresh devices, the reduced propensity to download ad blockers has led to a steady decline in ad blocker usage.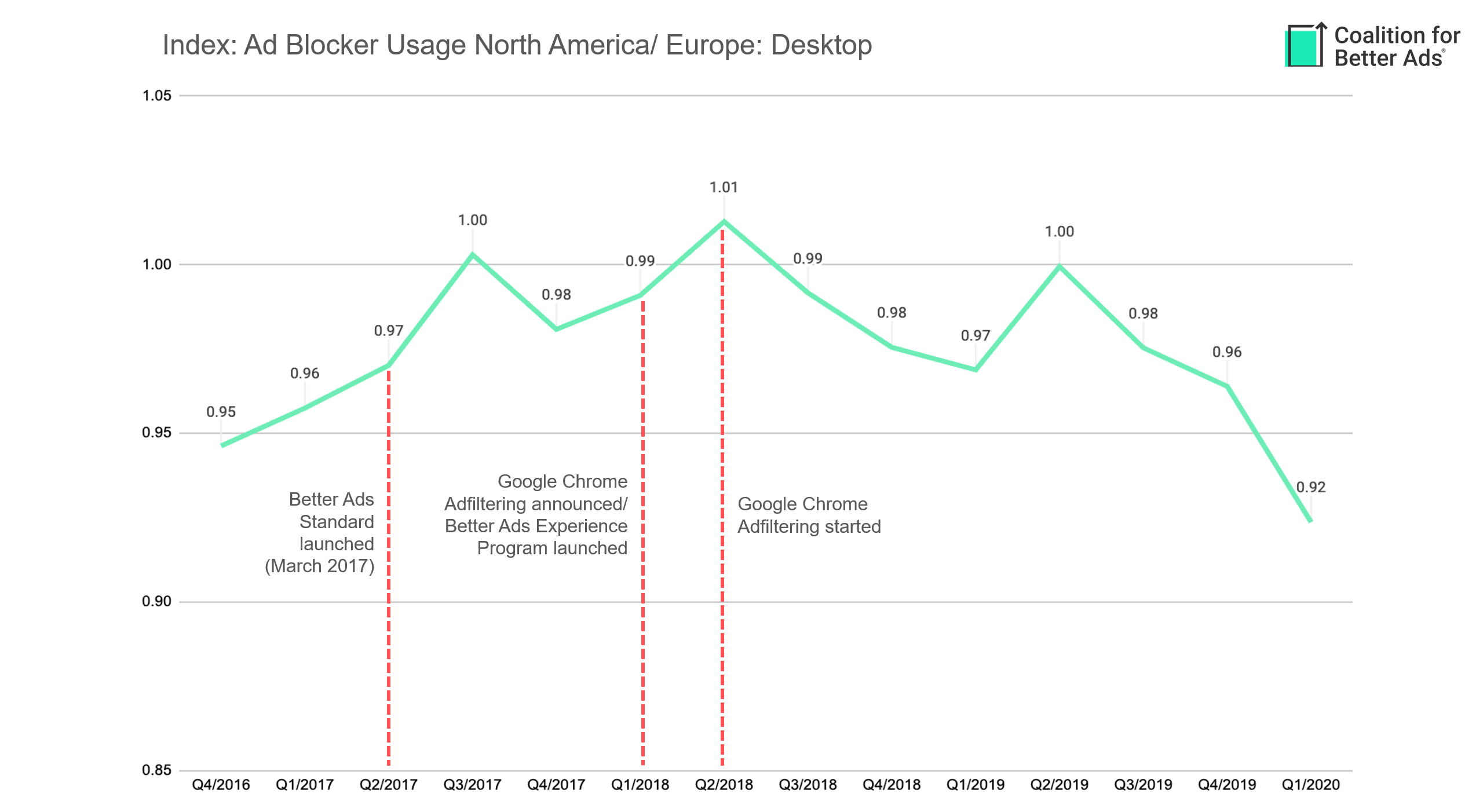 Global impact
The same pattern has emerged outside of North America and Europe as our Standards have gone global.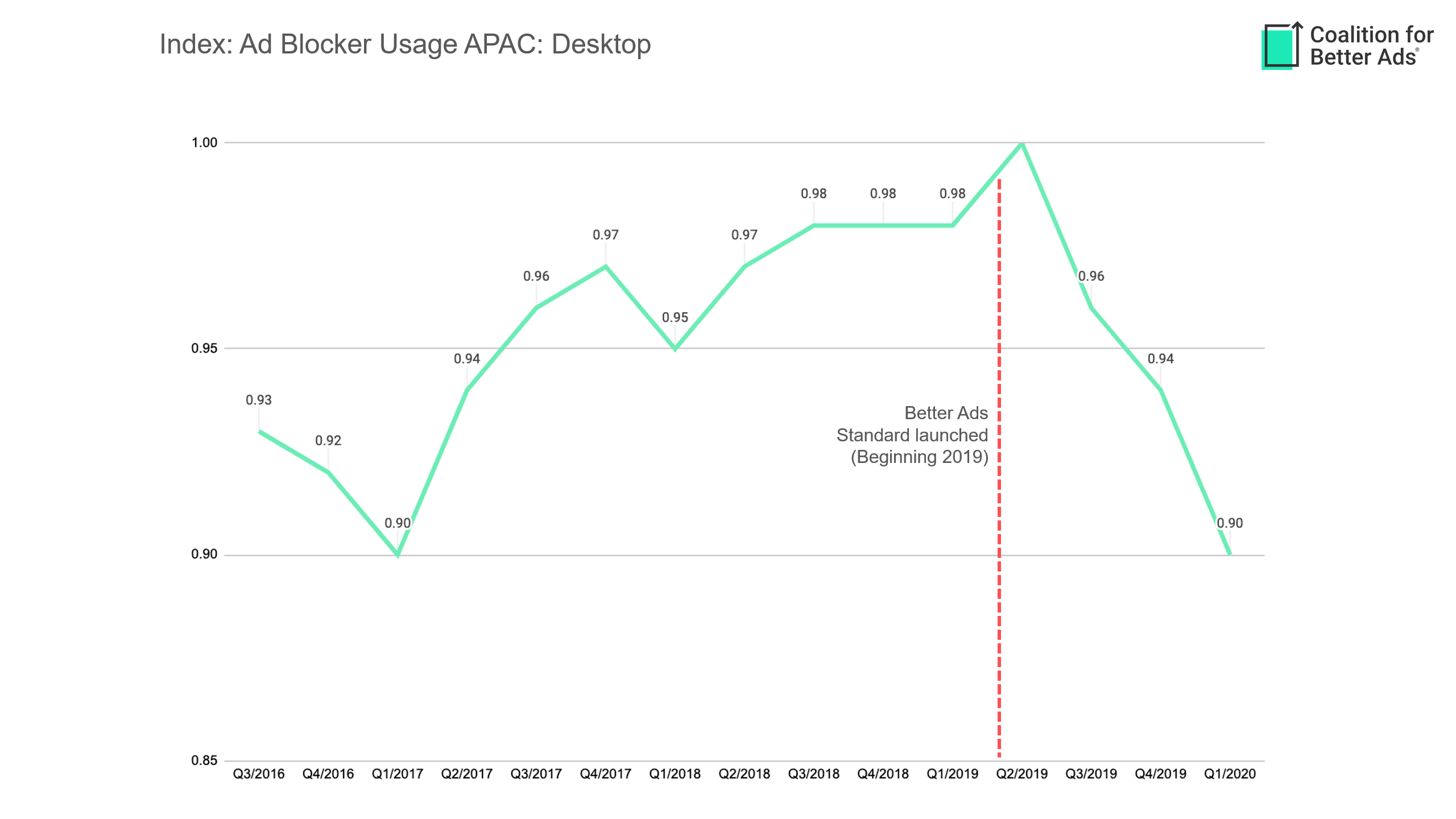 Independent confirmation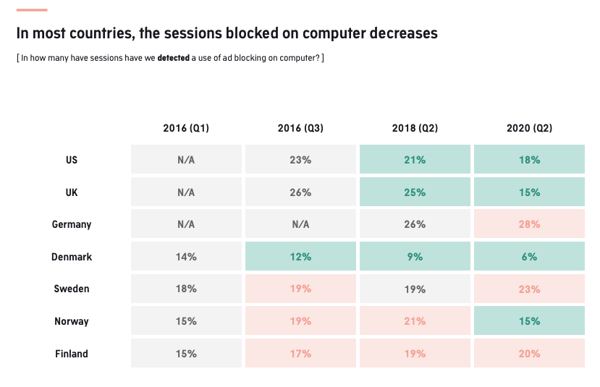 Digiday recently reported on independent research that arrived at similar conclusions about ad blocking trends, and acknowledged CBA for its impact on the digital advertising experience.
An online survey of more than 14,000 participants in the U.S., U.K., Germany, Denmark, Sweden, Norway and Finland conducted by martech company AudienceProject found fewer respondents said they used ad blockers in 2020 than four years ago.

In the U.S., for instance, 41% of respondents said they used an ad blocker in the latest round of the survey — conducted between April and June 2020 — versus 52% in 2016.
Case Study: BurdaForward shows "courage for good advertising"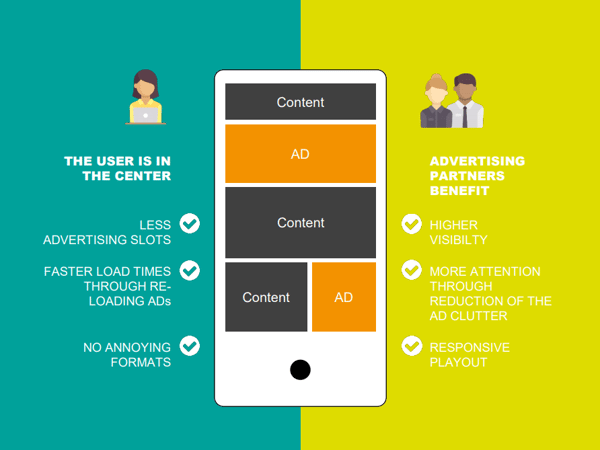 The CBA published a case study, entitled "Why We Need More Courage for Good Advertising", in conjunction with German publisher Burda, highlighting the business benefits of improving overall ad experience.
It quickly became clear that following the introduction of the new ad model at dmexco 2016 (concurrent with the announcement of the Coalition for Better Ads) and the elimination of "bad ads", the advertising available on the BurdaForward brands has become more and more popular with users.

Within a year, the click rate of a legacy advertising experiences on FOCUS Online has increased by 58 percent. After a single year the portal has benefited from the redesign of the advertising model: users have been more intensively involved with the content of the page and generated more than 17 percent more page views. This trend has continued in the subsequent years.